Live your exploring dream with our guide of carefully selected top 10 cities to explore in America. These cities can accommodate the wanderlust of vacationers ranging from gastronomic bliss to exotic beaches, mountain ranges standing out in full glory, super premium masterpiece performances, and many more.
If you are pondering over the cities to visit on your next trip to America, then today's discussion can surely help you out.
Here are the top 10 cities to explore in America
New York City
Undoubtedly our chart-topper never fails to name NYC. A city that fills one up with outstanding energy and excitement as they take a walk through the lively New York City streets.
Needless to mention, the city is an experience on its own. To name a few it hosts several attractions such as the Statue of Liberty, 5th Avenues, Central Park, and Times Square. If you are interested in art & culture Metropolitan Museum of Art and the American Museum of Natural History are the main places to add to the list. Furthermore, don't miss the best foods, like a famous New York-style pizza from John's of Bleecker Street or a lox bagel from Russ & Daughters.
Washington, D.C.
The capital state has a rich history that lures in countless tourists from across the globe.
Some of the noteworthy venues to experience for people interested in history, art, and aviation are the National Air & Space Museum, National Mall, The Lincoln Memorial, and Veterans Memorial.
In addition, for a full-fledged D.C. experience, you must visit Capitol Hill, and The White House, The Washington Monument. Within the capital itself, you can experience American history & heritage.
San Francisco
Bask your senses in the picturesque scenery of this beautiful city which offers a pleasant vibe. The city of San Francisco has a lot of options to offer to every tourist out there. San Francisco blossoms with its gardens & parks throughout the city.
As you walk through Fisherman's Wharf or cruise around the spectacular city views.
San Francisco is well known for its Golden Gate Bridge, Lombard Street, and Alcatraz Island henceforth, ranking it in the list of top 10 cities to explore in America.
Orlando
Orlando receives massive tourist footfalls throughout the year. Prime tourist attractions worth visiting are Universal Studios, Walt Disney World Resort, Sea World, etc.
If you are planning on spending some quality time with your family and making memories along the way, unquestionably, Orlando may be your perfect choice. Orlando has many sightseeing options such as Gatorland, Kennedy Space Center, etc.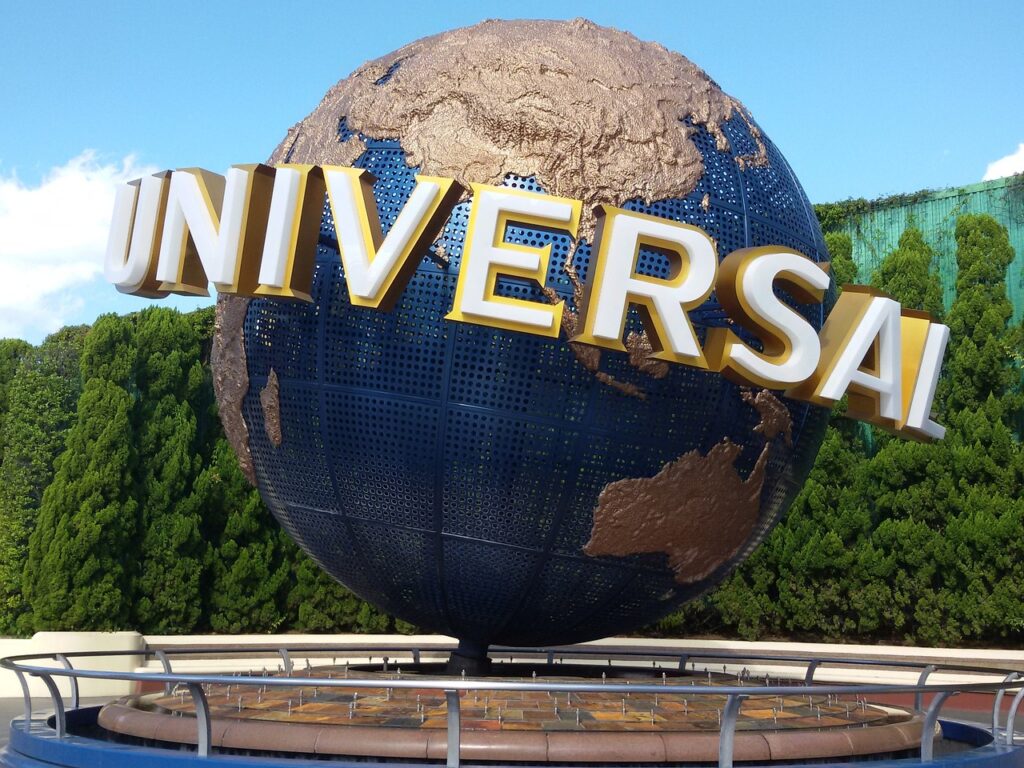 Los Angeles
A sprawling city in Southern California and home to the nation's film and television industry in Los Angeles. After all, this city carries the reputation of being the creative hotspot of America especially because of Hollywood.

Although known as the entertainment capital of the world, it has a lot to offer. It has various spots ranging from Venice Beach to Beverly Hills, Disneyland, Bel Air, world-famous theme parks, landmark museums, movie studios, and more. Certainly, these spots can bring a smile to the faces of tourists of all ages.
Las Vegas
If you are in search of a perfect vacation spot, then you can't give Las Vegas a miss. Las Vegas is a worldwide popular city, which is primarily known for gambling, shopping, fine dining, entertainment, and nightlife.
Evidently, it serves as a smooth blend of luxury boutiques, glitzy resorts, Michelin-star chefs' restaurants, and never-ending nightlife options.
Moreover, you can plan a day's trip to the majestic Grand Canyon which offers a sight to witness.
Miami
Strike the perfect synchronization between cultural love and urban sprawl with this tourist hotspot.
Known as "Magic City" Miami delivers a unique experience with its cool vibes and glamorous beaches. Besides, Miami has a subtropical climate, even the winters are warm and the best part is that you can enjoy sunshine throughout the year.
South Beach is known for its popular nightlife alongside the Art Deco District that surrounds the beach. For youth, it is a great place as there are countless restaurants & nightclubs.
Additionally, there are numerous shopping opportunities in modern shopping malls and local family-owned shops.
New Orleans
Also known as "Big Easy" this beautiful city is located near the Gulf of Mexico. New Orleans is popular as an amalgamation of American, French, and African cultures. Undoubtedly, New Orleans is a one-of-a-kind tourist destination to visit in America. This beautiful city is known for its round-the-clock nightlife, pulsating live music, and extraordinary cuisine. New Orleans is famous for its cocktail culture. All in all, it is World-renowned for Creole and Cajun cuisine, jazz music, unique dialects, brass bands, and historic architecture.
Chicago
Often called the Windy City, Chicago can be your perfect spot for the summer holidays. As you get to enjoy its contemporary architecture, diverse culture, beautiful art scene, striking beaches, and more.
Undeniably, some of the momentous destinations in Chicago are the Art Institute of Chicago, Millennium Park, etc. Chicago offers you a great opportunity to enjoy live performances in the bars. Surely, the Windy City, Chicago offers something for everybody from blues to jazz to hip hop. Above all, you cannot afford to miss the tasty Deep-Dish Pizza.
Houston
The fourth largest city in America offers a unique experience with some of the best indoor and outdoor activities. Markedly, a pulsating economy, magnificent surroundings, and people full of positivity make Houston a popular international destination without any doubts.
Immerse yourself in fascinating spots such as Market Square Park, Space Center Houston, Splashtown, The Houston Museum of Natural Science, and The Galleria.
To sum up, from coastlines to big cities, America is a fully diversified country. We hope that the above-mentioned list of top 10 cities to explore in America will help you out in planning your next vacation.