Chinese food cannot taste delicious without some specific spices! The mouth-watering flavor of Chinese food is indispensable from the Chinese spices. Chinese food always pleases mass and hence holds a separate place in every party.
Before checking the spices, let's go through some Chinese cooking tips:
Diversity
Firstly, you might find several dishes in Chinese cooking. The Chinese maintain the same cooking diversity as their generally balanced nature reflects. By mixing some meat pieces and vegetables, they always have something different to offer.
Fresh
Secondly, Chinese are fond of fresh food; you might witness the same when you taste authentic Chinese Cuisine. It is always a healthier selection.
Preparation
Preparing all the ingredients beforehand is always advisable. It saves time and ensures that you enjoy the whole preparation. Nevertheless, you must prepare a lot beforehand, so chop off the vegetables and meat in the required size and quantity whenever you prepare a Chinese dish.
Let's check the list of spices, with their uses without which the taste remains incomplete:
Sichuan Peppercorns
The taste remains incomplete in dishes like Mapa Tofu or Kung Pao Chicken without Sichuan peppercorns. This commonly used spice is numbing and spicy. Generally, you can find it in every next dish in Southwest China.
Star Anise
This Chinese spice adds a strong sweet, and spicy flavor to food similar to licorice. Braised Pork belly and certain other foods are incomplete without it. Afterwards, it occupies a significant role among Chinese five-spice powder.
Cloves
You will find cloves in every Chinese food. BAsically, they have a pungent smell, just like cinnamon. You will find this spice in braised pork belly whenever you taste it.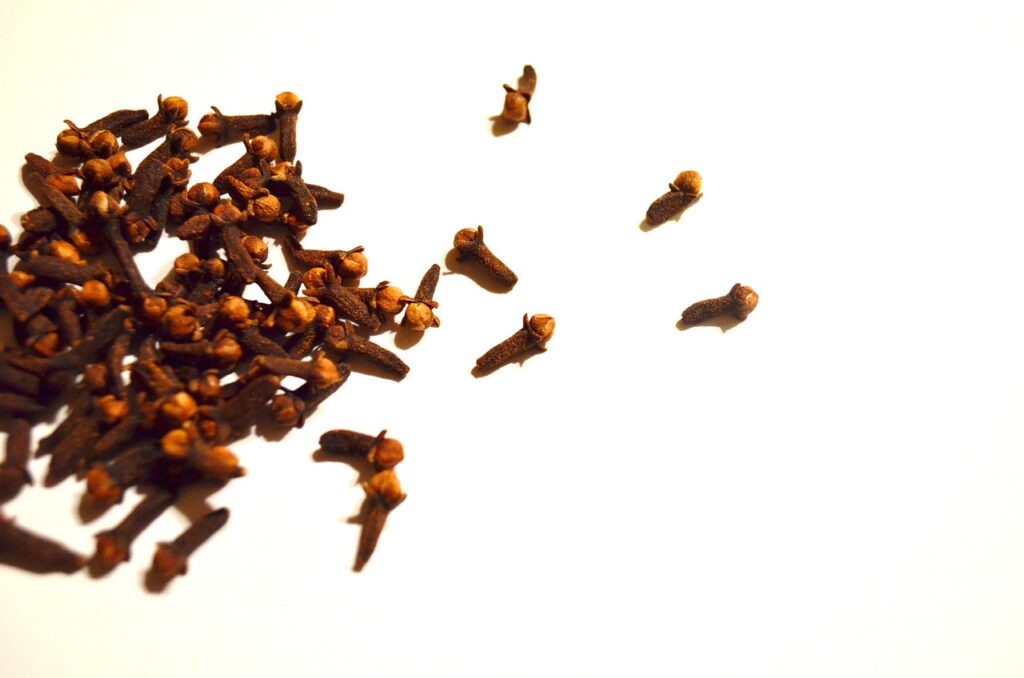 Cinnamon
Cinnamon is one of the leading spices of five spice powder. Afterall, the world is already aware of its benefits, and the way it enhances the taste of Chinese food is outstanding! Smell the red-cooked beef to feel the flavor the most!
Ginger
Surprised! Yes, ginger is a spice with several benefits in Chinese dishes. Ginger does everything from dealing with sea sickness or a dozy stomach to serving as a palette cleanser. The sweet, spicy, strong feeling will let your soup and stir-fries taste like never before! You would have felt its taste in sauces, marinades, or steamed dishes. Undoubtedly, the taste of any dish can be improvised with it.
Garlic
Evidently, it occupies a position among the basic ingredients in most dishes, and Chinese dishes are not exceptional! It is among the major spices you will find in every Chinese dish. Its strong and pungent smell stimulates the taste buds towards the dish. Undoubtedly, almost every soup and stir-fry is incomplete without it. Feel its presence in every second sauce and marinade!
Chilli Peppers
This spice is a twin to cayenne pepper due to its strong spicy taste. You will find them commonly in all the southwestern dishes. Check out their intense flavor in Kung Pao and Mapo Tofu!
Five-Spice Powder
Certainly, Chinese cooking cannot be complete without Chinese cooking spice. Anise, cinnamon, ginger, fennel, and cloves are blended to form this powder. You will find it in almost all Chinese dishes.
Conclusion
To conclude, cooking Chinese dishes is fun only when you know about the right spice in the right dishes. Sprinkle in the right quantity to enjoy the best flavors you've ever had before.
Also, check out famous Italian foods worth trying!!!