You must be wondering about the beautiful places to visit in the UK by train! However, need help figuring out how to go about it? There are many fantastic rail journeys in the UK- from Edinburgh to Leeds to Brighton. Evidently, trains can make your trip more enjoyable.
There is a relatable British rail journey for any mood. Whether you seek history and culture, the most incredible cities in the UK, or the seaside and countryside landscapes, trains are the quickest mode of transportation, especially for longer trips. When you take a train, you can view the lush British countryside out the window and plan a picnic.
Let's talk about these beautiful places to visit in the UK by train.
London
The capital of the UK is a must-see place to visit. You cannot complete your visit to the UK if you don't go to London! London is home to the most beautiful museums and art galleries in the world. You'll surely love this place if you are an art person or more aesthetic by nature.
It also is home to the famous Buckingham Palace- the residence of the reigning monarch, one of the most prestigious destinations. You can tour the rooms, the palace's central gallery, and the hall. Certainly, it will be mind-boggling. The river Thames, British museum, Warner Bros studio, the London eye – the tallest overhung wheels offer a 360° view of this beautiful place. Needless to say, these are just glimpses of places to visit in the UK by train.
If you are a food lover, London's markets have a lot to offer. From street food markets, to fashion, antiques and farmer markets there is a huge range. Further, few of the known markets are Camden Market, Old Spitalfields Market, Borough Market and Brick Lane Market.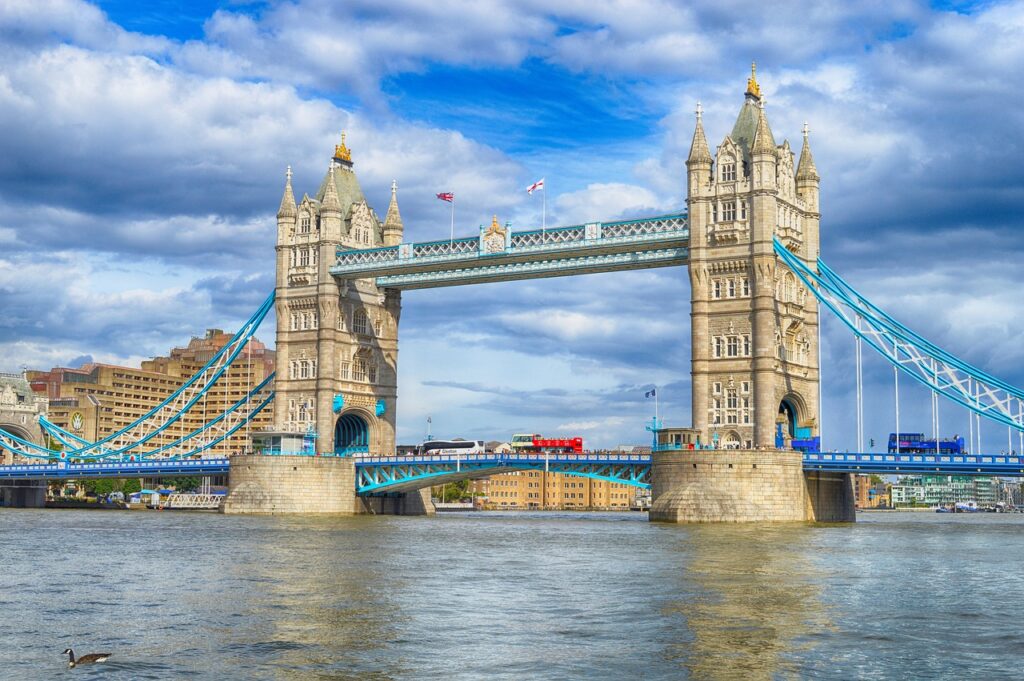 Leeds
The most populous city in west Yorkshire is Leeds, which has a youthful, energetic environment. Leeds's charming central features offer fantastic shopping, intriguing museums, art galleries, and a long history of manufacturing textiles. Without a doubt, Leeds has something
to offer to everyone. The most popular museum is the Royal Armouries Museum as it has an amazing collection of around 75000 weapons, armour and guns.
Roundhay Park in Leeds is one of the biggest parks in Europe as it covers more than 700 acres of parkland, lakes, woodland and gardens. This Park attracts around 1 million people each year.
You can witness the beautiful hills and valleys of the Dales view by taking a trip on the famous Leeds rail line. Stop at England's highest station (Dent), take a break at the beautiful Ribblehead Viaduct, and breathe in the scenery.
Oxford
It is one of the loveliest and most historic towns in the nation and is well-known for its university. Many of the attractions are on the actual university campus. Even though Oxford is known for its university, it has many museums and art galleries that will blow your mind. The Bodleian Library is one of the biggest and oldest libraries in Britain. Undeniably, the architecture of the library is beyond words.
There are many tourist destinations in Oxford, like Christ Church Cathedral, Christ Church Meadows, The Museum of Natural History, The Museum of Art and Archeology, The Ashmolean Museum, and many others. These locations provide breath-taking views of the city.
When in Oxford you cannot afford to miss spending some time in Oxford's brilliant cocktail bars. To name a few, The Varsity Club, Jericho and The Alchemist are worth trying.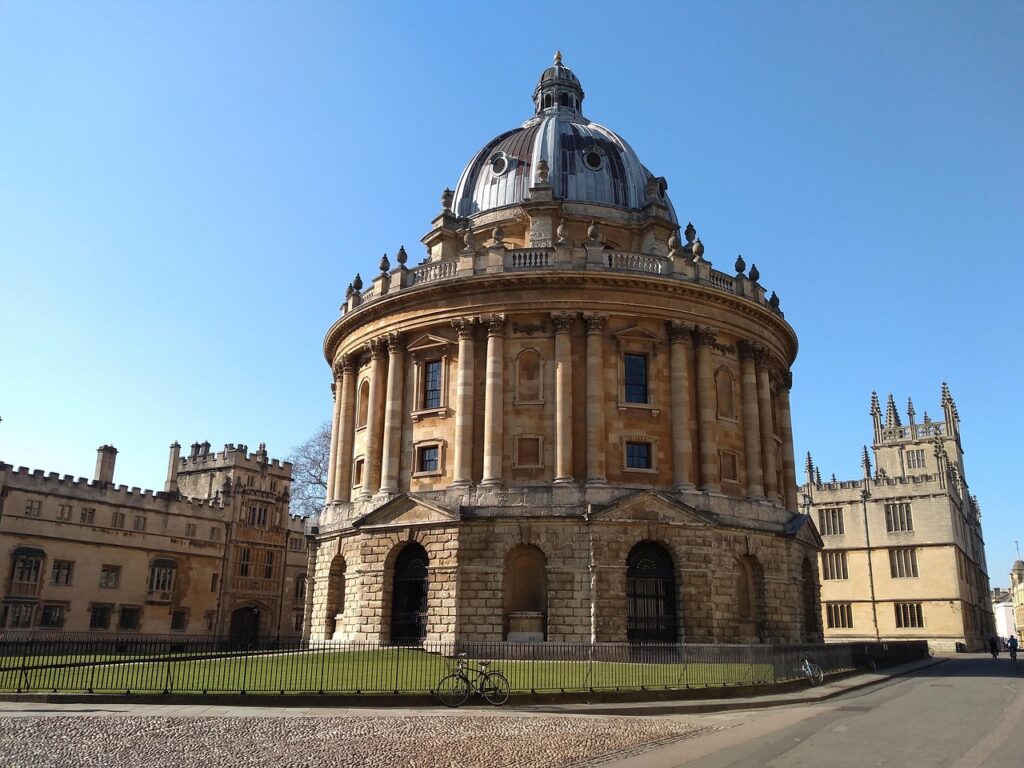 York
York- A cathedral city with Roman origins. It is sited at the convergence of the rivers Foss and Ouse in North Yorkshire, England. Markedly, York gives off medieval vibes. Top tier places to visit in York are the York Minster, National Railway Museum, City Walls, Shambles, York Castle Museum.
From kid-friendly activities to upscale gourmet dining, York has a beautiful range of things to do for visitors of all ages. Walking from one side of the city to the other hardly takes time. Undoubtedly, it's an ideal place to go for day outings or weekend getaways. Visit shambles, the famous street with which only potterheads must be familiar.
The National Railway Museum in York is the spot you can't afford to miss. The museum articulates the story of rail transport in Britain and its impact on society. It offers a huge collection of historic railway vehicles such as Stirling Single, Mallard, Duchess of Hamilton and a Japanese bullet train.
Manchester
Manchester is a city with a rich industrial heritage. After all, the world's first railway line started in Manchester in 1830. Manchester is rated amongst the top exciting places to visit the UK as it has something to offer to anybody who visits irrespective of age. This city has an enriching history in politics, arts, sports, music & science. In addition, the City centre is well-known for its restaurants, shops, bars, museums and galleries.
If you are a football fan, plan a visit to the world's biggest and best football museum-The National Football Museum. Further, few other places worth visiting are Science & Industry Museum, Manchester Art Gallery, Manchester Museum. For the ones who love shopping, there are few options that may be worth hunting such as Manchester Arndale, Cheshire Oaks Designer Outlets and Manchester Shop.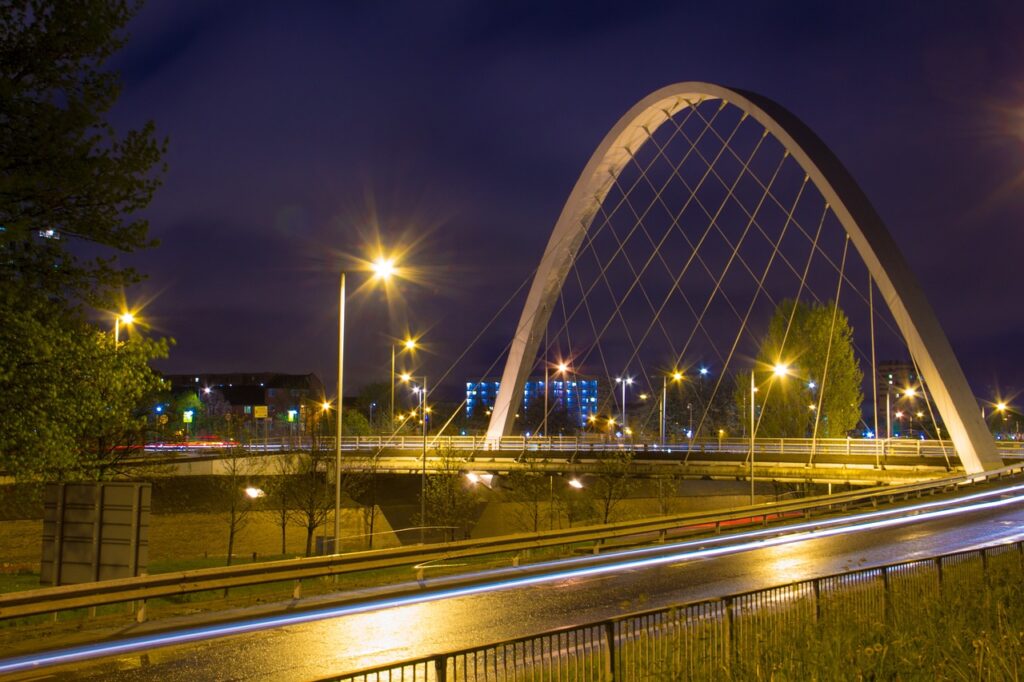 To summarize, there is too much to see and do in the UK, including attractions in cultural cities, historic towns, and scenic sites in rural areas. Thanks to the nation's well-connected train network, you can easily visit these beautiful places in the UK by train.