Vietnamese cuisine has gained worldwide accolades for its vast spectrum of textures and flavors. The first thought that hits our mind on thinking about Vietnam dishes is spring rolls. However, there are numerous other dishes for you to try out.
Today we will take a look at 5 of the must-try dishes from the Vietnamese menu.
Pho
A Vietnam dishes list stands incomplete without its celebrated noodle soups or Pho. It consists of rice noodles, tasty broth with a few chunks of meat, and sprinkled with herbs. You can also try it by dipping bagels in the broth for a unique taste.
You will rarely walk past any popular destination in Vietnam without seeing both locals and tourists alike gulping down bowls of Pho. The style of Pho varies between cities in terms of herb choices, the sweetness of broth, and noodle width.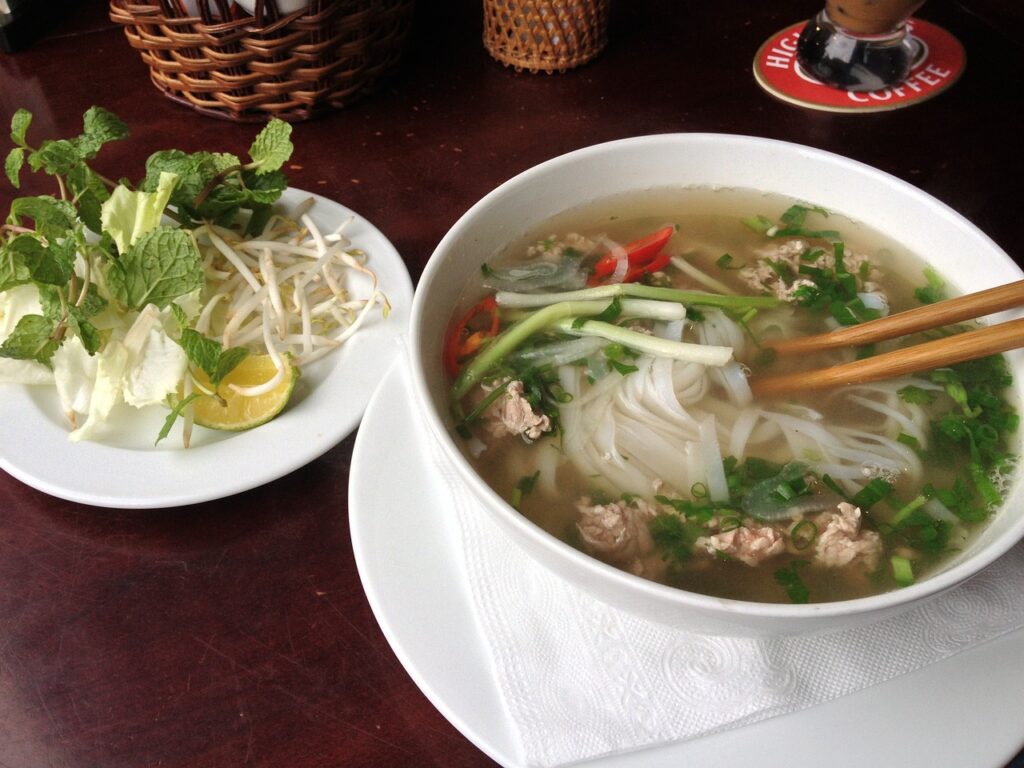 Com Tam
This simple broken rice dish serves fractured rice grains with grilled marinated pork chops, pickled vegetables, shredded pork, egg meatloaf, and grilled prawns. Saigon serves the tastiest version of this dish. However, you can find it in different provinces in Vietnam.
Sheer convenience has made Com Tam a preferred choice of meal throughout the day. You will find the local stalls packed with people which has led to alteration to the standard Com Tam toppings. Butterflied chops or rib chops often replace pork back ribs to bring some variation to the meal.
Spring Rolls
It's hard to resist the Vietnamese spring rolls which are both light and flavorful. The main ingredients of a spring roll are seafood, meat, vegetables, lettuce, and herbs. You should try out spring rolls with fish sauce which is a popular Vietnam condiment. It's healthier to have spring rolls than fried Vietnamese food.
Bun Cha
If you are searching for the perfect lunch option, then Bun Cha can serve as your perfect pick. A bowl of meatballs and grilled pork tossed in a special fish sauce is served with vermicelli. Pickled carrots, vinegar, lime, papaya, fish sauce, and sugar are used for making this sauce.
Often diners add pieces of garlic, chili, and pepper into the sauce to boost its taste. Bun Cha can both satisfy your taste buds and fill up your tummy.
If you are looking to treat your tastebuds to the goodness of home-cooked food then you can try these caramelized pork meatballs. For consuming Bun Cha authentically, you need to slurp the noodles and bite into juicy pork while cramming a few sprigs of herbs along the way.
Banh Mi
This Vietnamese sandwich is a convenient choice for travelers who are searching for hearty meal options on the go. Egg, grilled pork, pate, sausages, a variety of vegetables, herbs, and a special sauce are stuffed inside a crusty baguette bread for making this breakfast staple.
Banh Mi never fails to impress people with its unique taste. It tastes a lot like a rich ham sandwich infused with Asian freshness. The sensation delivered by the blend of textures and flavors has incurred a cult following around the globe. You will find the most popular Banh Mi vendors experiencing massive footfall from early morning.
French cuisine has influenced Vietnam dishes massively following the French colonization. In Vietnam, it's customary to say 'enjoy your meal' before digging into a dish. The localities relish their food and use the abundance of the produce of each region to prepare their meals. Other than the various delicacies mentioned in our list, there are also other lip-smacking dishes you can try.
Also, check out the top Korean foods you should try.